Eye hygiene - how to care for your eyes
Eye hygiene refers to a set of measures for maintaining the normal functioning of your eyes and preserving their health. Ophthalmologists recommend some simple rules, not just in a situation where certain vision problems appear, but for you to follow daily and make sure your eyes stay in good shape.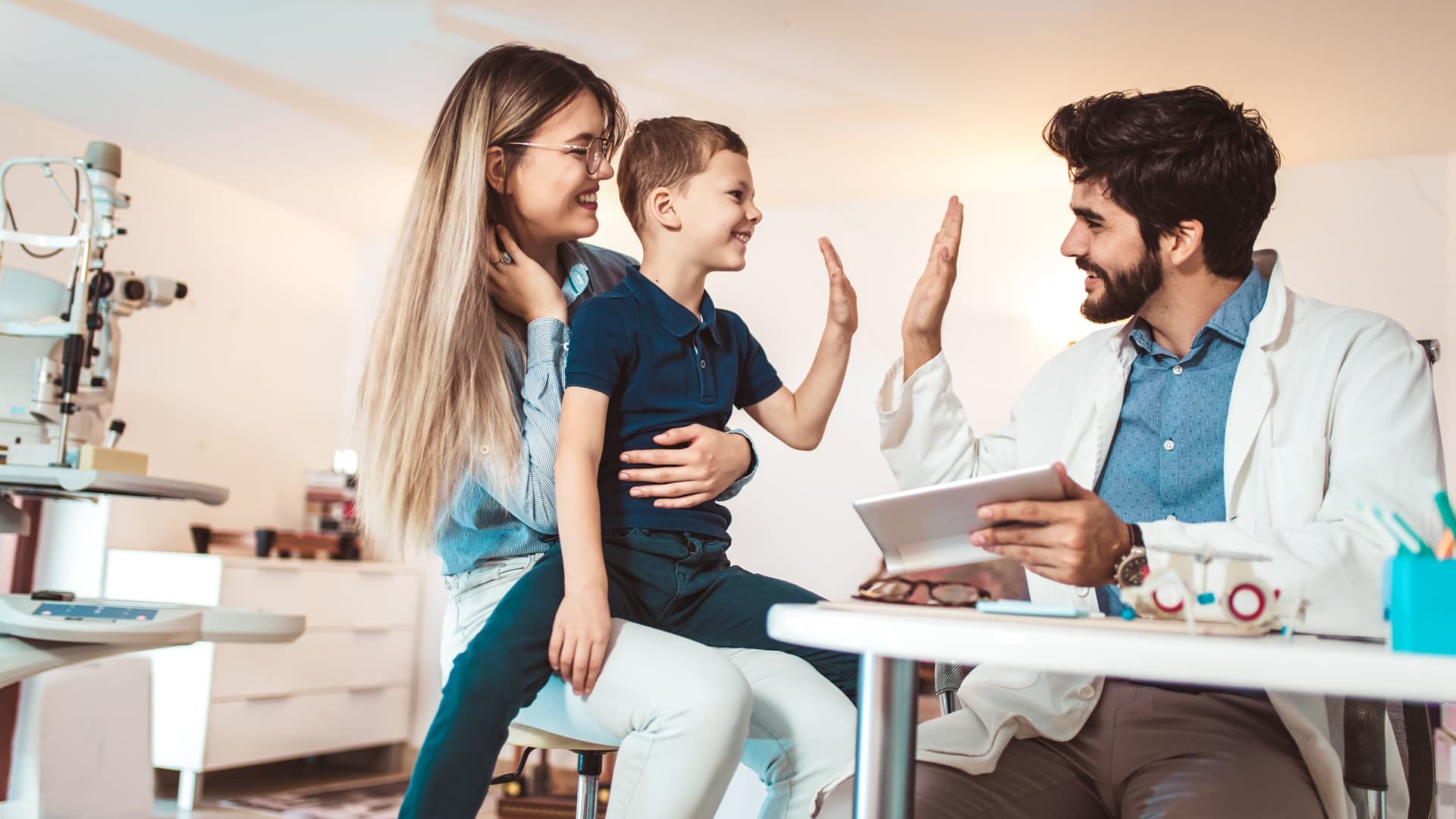 There is much you can do (or not do) to preserve the health of your eyes and it doesn't even require a lot of work. Here are some useful tips you can apply in your everyday routine.
Properly organize the work process and workplace
every hour take short breaks (about 5-7 minutes) from working at the computer
school-age children shouldn't be continuously in front of the screen for longer than 30-40 minutes. Children under 2 years of age are not recommended to use a computer, tablet or smartphone.
set up the right lighting in the workplace
it is optimal that the desktop is in front of the window. The light from additional artificial light sources (table lamps) for right-handers should fall on the left side, for left-handers - on the right. Lamps with a yellow tint of light, which is close to natural, are preferred. The lamp's power should be greater than 60 watts.
adjust the brightness of the computer screen. The monitor should not be brighter than the general lighting in the room.
position the monitor at arm's length, just below eye level
choose a comfortable computer chair that will provide support for your back
Vizol S Fast Relief eye drops include hyaluronic acid, a substance present in the natural tear of a person. Hyaluronic acid is well tolerated, creates a protective film on the surface of the eye, which lasts for a long time and helps moisturize it.
It is approved for use in adults and children and used to prevent the development of dry eye disease as well as help relieve mild symptoms of dry eye disease. The product does not contain preservatives, but at the same time has a long shelf life after opening due to the innovative design of the bottle.
Stick to special rules when reading books
read in good light
do not read in the dark with a flashlight
keep the book at least 30 centimeters away from your eyes
place the book on a flat surface
do not read in moving vehicles - due to shaking, an additional strain is created on the eyes.
Additional tips
protect your eyes from UV exposure with polarized sunglasses
do not touch your eyes with dirty hands
visit an ophthalmologist regularly and check your eye health
use artificial tear preparations if your daily activity is associated with intense visual strain. They can be used for prevention, as well as when symptoms of dry eyes appear (redness, burning, a feeling of "sand" in the eyes).